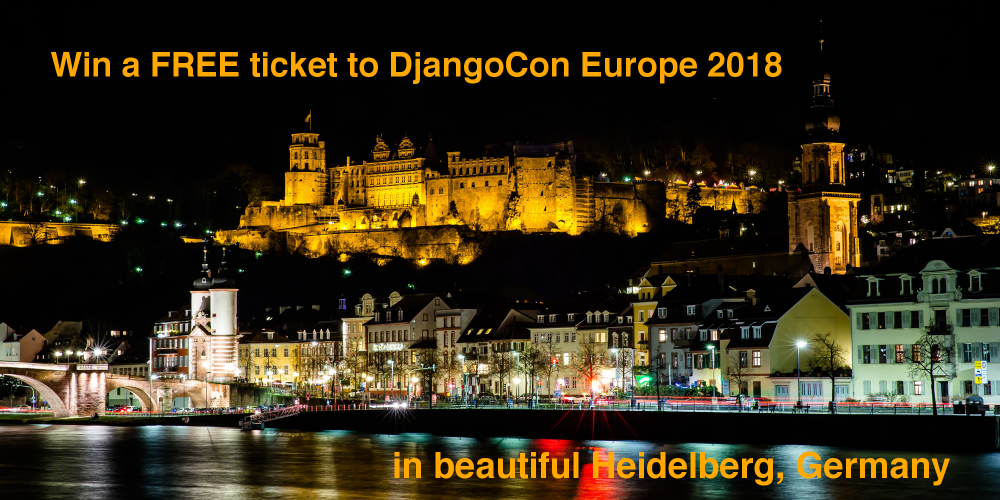 Win a Ticket to DjangoCon Europe 2018
Want to attend DjangoCon Europe 2018? I mean who wouldn't! Three days of great talks on your favorite web framework and two days of sprints and tutorials. All of that in the beautiful city of Heidelberg, Germany.
If you don't have a ticket yet, I have some bad news and some good news:
The bad news is that tickets have been sold out for quite a while.
The good news is that I have a spare ticket for DjangoCon Europe 2018 that I'm giving away a free ticket to one lucky winner!
All you have to do to have a chance at winning is to subscribe to my mailing list by entering your email address below before the end of May 6th.
The competition has now ended, but you can still sign up for the newsletter below.
[subscribe_form_django]